The Vanalli Family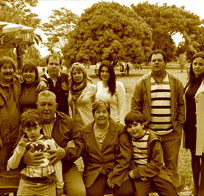 Source of cachaça
Essential part in Vanalli family history, immigrants from North Italy in the late 19th century, with extensive experience in cultivation.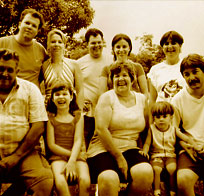 Taste and tradition
Vanalli and Beija-Flor cachaças are recognized for their outstanding aroma characteristics.
The cachaça production began in the 1980s as a result of years of knowledge in the culture of the best variety of cane sugar, due to the climate, soil and planting techniques of Guarapiranga region.
30 years ago the São Francisco Farm, so named after the patriarch Francisco Vanalli, is the birthplace of cachaça, elected in 2004 the best in the state of São Paulo and silver medal at the Concours Mondial de Bruxelles 2014.
Approved and awarded by leading experts and enthusiasts, the Cachaça from São Francisco Farm, crossed the ocean to support the demanding European market, taking the traditional flavor and smoothness of the real Brazilian cachaça.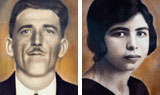 1902 - 1990
First owner of the farm, baptized with his name, Francisco Vanalli. In the picture, next to his second wife, Barbara Marianni.
After 1985, Luiz Vanalli takes the administration of the farm and the production of cachaça.
In the beginning the small distillery was composed by 4 wooden tanks with capacity for 1.000 liters each and an copper alembic with capacity for 300 liters.
Currently, Vanalli family, northern italian origin, produces in its products line more than 12 beverage varieties among these white cachaça, aged cachaça and 8 more combined flavors.