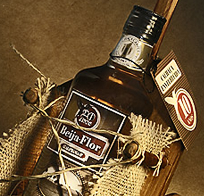 Premium cachaça
To celebrate the 30th anniversary of the distillery San Francisco, Vanalli launches in 2015 a commemorative special edition of 30 years, with reserves selected with estimated 200 units / bottles.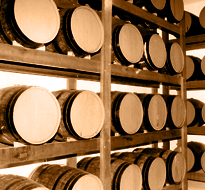 2, 6 and 10 years
The cachaça production techniques have improved greatly over the time, as well as its quality.
The cachaça classification in 2, 6 and 10 years of aging helped to select the brands.
Cachaças Vanalli and Beija-Flor are recognized by two outstanding characteristics: taste and tradition. These products are an essential part in Vanalli family history, immigrants from North Italy in the late 19th century.
The cachaça production began in the 1980s as a result of years of knowledge in the culture of the best variety of cane sugar, due to the climate, soil and planting techniques of Guarapiranga region.
30 years ago the São Francisco Farm, so named after the patriarch Francisco Vanalli, is the birthplace of cachaça, elected in 2004 the best in the state of São Paulo and silver medal at the Concours Mondial de Bruxelles 2014.